More than mere entertainment,
the Wallace's use their programs to present the Gospel of Jesus Christ
to people of all ages.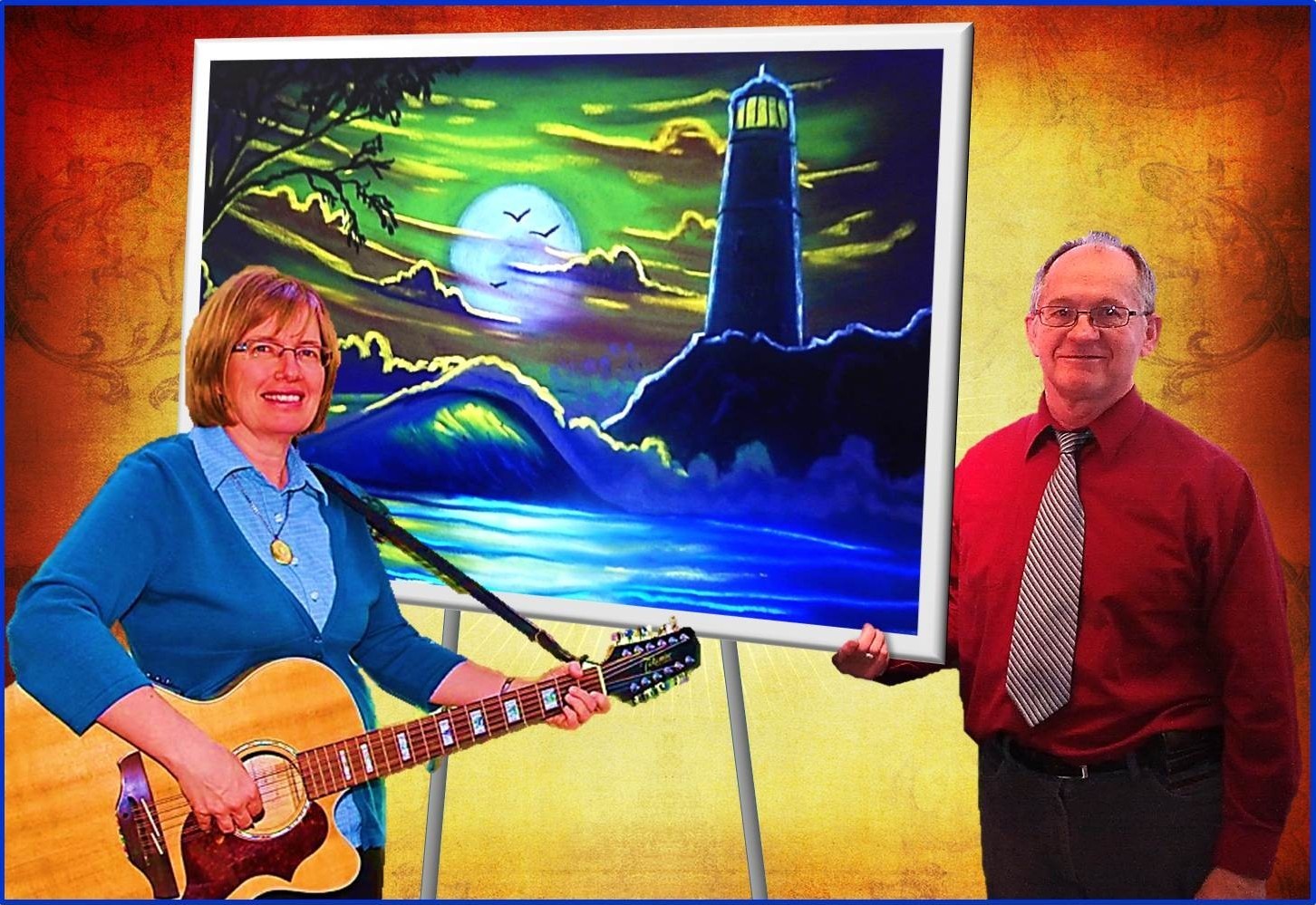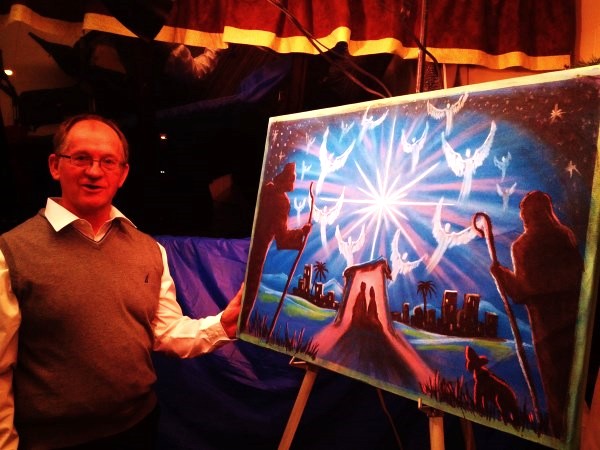 ​Jerry draws a colourful chalk/airbrush picture from scratch while Bonnie is singing (if the program is at night a black light effect could be a part of the picture that is revealed at the end with a the lights out). See some of Jerry's chalk pictures above.
I specialize in large-scale custom murals, contemporary in style much like that of Disney and DreamWorks. I have helped to design and paint murals from small nurseries to large theme based rooms. Some clients have asked me to help them design entire rooms with a mural theme that flows around the four walls. Whatever size or location, let me help in your desire to make your project come alive with colour. ​Jerry Wallace