Bonnie Wallace Reach for the Son CD

To download the CD click on Buy Album it will take you to PayPal site where you can use your Credit card. Unfortunately it is in US funds only but still a great deal.
13 contemporary songs
written by Bonnie for adult worship
Background vocals:
1. Gonna Praise: with Bonnie's siblings Heather Steckley, Mark Edwards & April Joy

2. Scripture reading: Bonnie's youngest son Matthew and his wife Emeli with their son Kalon and Bonnie's son Daniels two sons Maverick and Locklin.

3. Praise You: Heather Steckley, April Joy & Mark Edwards.

4.Run to You: with Nanda Wubs & Patricia North.
5. What is the Cross?: with Rev. Thurland & Lorraine Brown.

6. Hope Under Heaven: with Jim & Gloria Rudenberg.

7. Reach for the Son: with Mark Edwards, Dave Daw's grandchildren Jovi, Cydni & Emery and Thurland Brown whistling.
8. Life long love affair: Dave and Kathy Daw of the Proverbs.
9. More than Enough: with Nanda & Patricia.

10. Holy Energy: with Carol Heymans.

11. No regrets: with April Joy.

12. Too wonderful for Words: with Patricia North & Nanda Wubs.


13. Holy is my Lord: with Patricia and Nanda Wubs.

14. Holy Oil: with Patricia North & Nanda Wubs.
​​Recorded, mixed and mastered at Summit Sound Studios in Westport, Ont.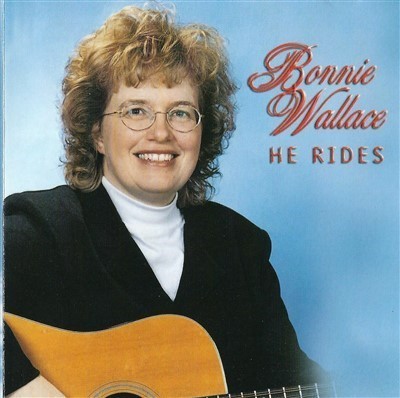 Check out Bonnie's He Rides CD with my favourite Father Cares.
Praise You video song illustrated by Jerry