The Wallaces' have seen a VBS to be one of the most effective
and popular community outreaches of the year
Click on poster to go to downloadable full colour posters.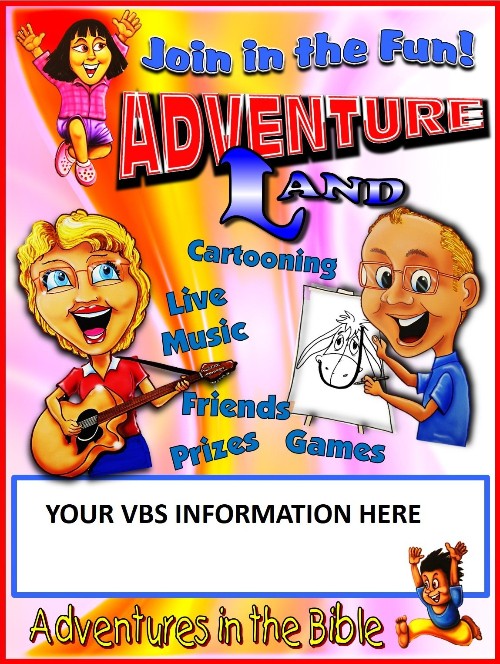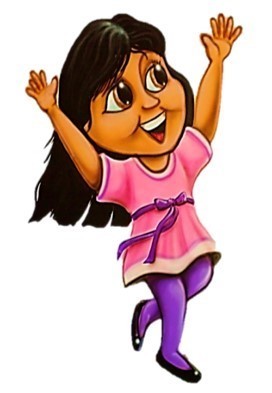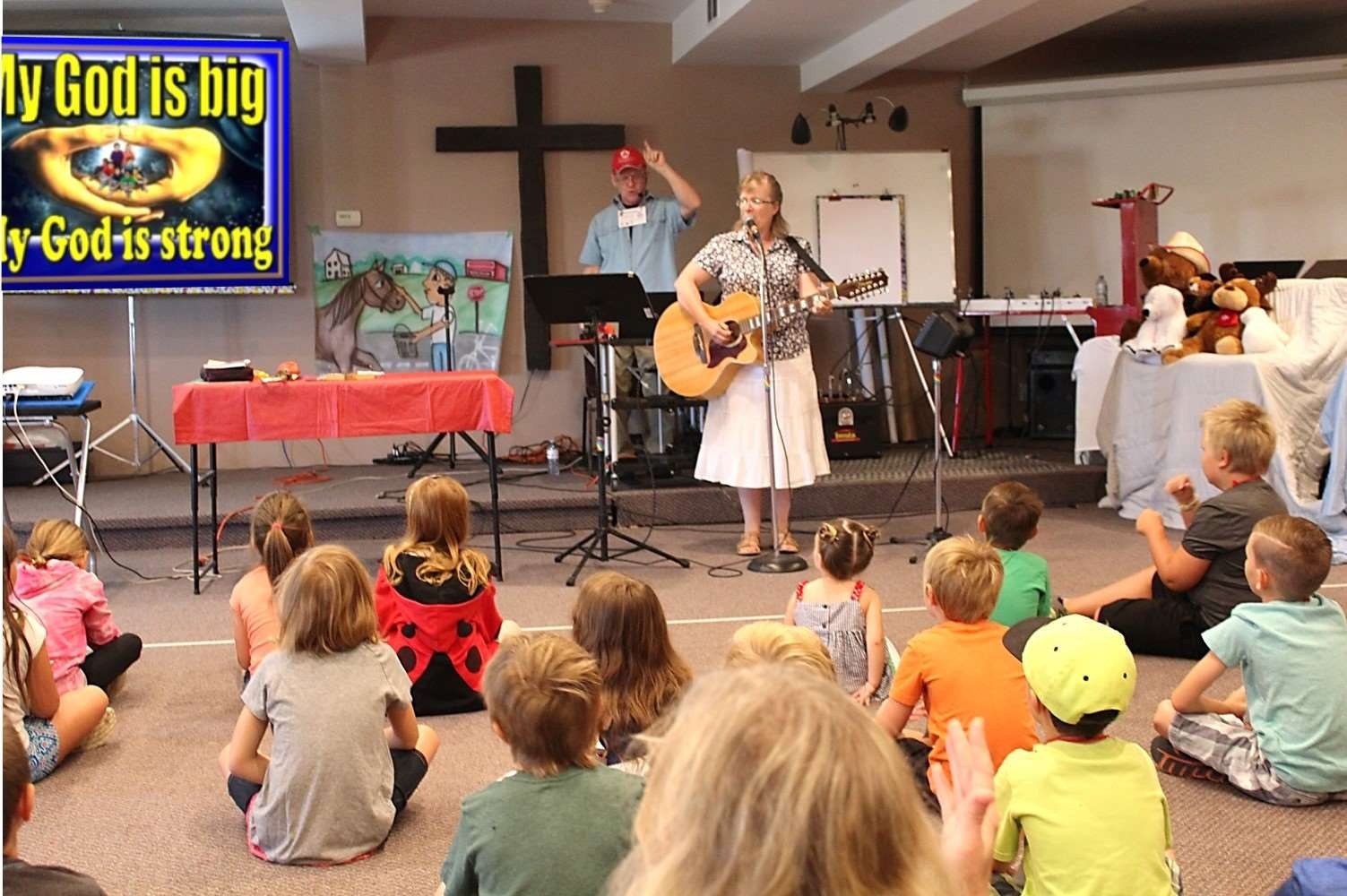 Jerry and Bonnie Wallace of Winchester, Ontario of Wallace Ministries have ministered in 100's of VBS's since being married in 1979. It has always been their desire to help those who want to reach their communities but feel they are not equipped, are too small or can't afford an expensive VBS curriculum and that requires a lot of teachers.

Jerry and Bonnie offer an affordable and exciting alternative to the traditional VBS program. With a minimum of volunteers needed and no expensive kit to buy, the Wallace's can help even the smallest church host a community event that will bless not only the children, but the entire family.
8 Reasons To Still Do Vacation Bible School
There are many people out there who think that VBS is an outdated program whose time has come and gone:

1. Kids love it. If you're doing it right, VBS is just plain fun, and the kids love it. Fun is, of course, not the end all and be all of children's ministry, but it is a big selling point. When kids are having fun, they are more apt to be paying attention and learning, and they are more likely to invite their friends.

2. It's still a great outreach event. Again, when something is fun, kids are likely to invite their friends
3. It is an opportunity to share the gospel of Christ. This may be their only exposure to hear the gospel of our Lord Jesus Christ.
4. It gives the kids in your church a chance to spend some time together. In addition to reaching out to the community, VBS let's your regular church kids spend some time together and continue to build those relationships.
5. It gives adults a chance to serve and see how much fun and how rewarding working with kids can be. Many people who won't sign up for a six month or year long commitment will commit to one week or even one day.
6. Parents get a chance to hear the gospel. If you organize your VBS in such a manner that at least one night involves parents, it gives you an opportunity to share the gospel with them. It can be at a closing ceremony, or something planned during the week.
7. You get to build relationships with kids. When else during the year do you get to spend every day of the week with the same kids? That kind of proximity and consistency is hard to come by in children's ministry, and isn't something you should give up up.
8. You get to build relationships with adults. In addition to relationships with kids, you get to serve with other people from your church that you might not have a chance to meet otherwise. It is a great time to initiate lasting friendships.

8 Reasons To Still Do Vacation Bible School
We present a VBS closing event for parents and community with the children singing the songs they have learned and special entertaining program that presents the Gospel message for all with music and art.
Check out the
Wallace's Children's Ministry
How To Do Vacation Bible School On A Tiny Budget